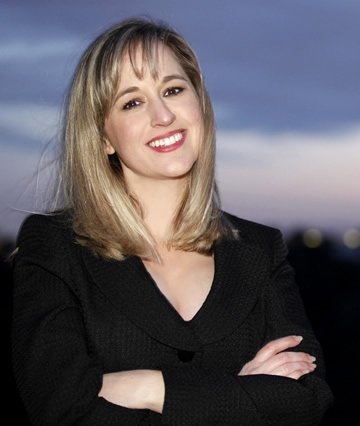 BakeSpace, Inc. was launched by TV Producer Babette Pepaj. You can reach Babette via e-mail at babette [at] bakespace [dot] com or via Twitter at @BakeSpace or Google+.
SHORT BIO:
Babette  Pepaj launched multi-Webby honored BakeSpace.com in 2006 as the Web's first food social network. She then democratized cookbook publishing with Cookbook Cafe – the first DIY platform that lets anyone publish and sell a cookbook as an ebook and iPad app. She also created the traveling TECHmunch Food Blogger Conference.  Follow @BakeSpace.
VIDEOS:
1) Internet Week 2010, Erik Deutsch interviews Babette about building a lean startup.
2) Fox Business "Your Questions, Your Money"
3) KTLA's Kurt the Cyber Guy features BakeSpace.com
LONGER BIO: 
Babette Pepaj created BakeSpace.com in 2006 as the Web's first food-themed social network, and has leveraged the platform to develop a new recipe for native advertising that spans app publishing, offline conferences and streaming video.
Described by USA Today as "the closest thing to a Facebook-like food site," BakeSpace has earned multiple Webby Award honors, including back-to-back nominations for "Best Social Network." The site has hosted campaigns for leading brands ranging from KitchenAid and McCormick to ABC, Universal and Sony Pictures.
In 2010, Babette launched the TECHmunch Food Blogger Conference, and has since brought it to major cities across North America. The traveling conference gives food bloggers the hands-on tools they need to turn their passion into profit. It also connects leading culinary brands with food bloggers and other food-related media.
In 2012, Babette launched Cookbook Cafe as the first do-it-yourself publishing tool to enable anyone (home chef, brand, nonrprofit organization, etc.) to create, market and sell a cookbook as both an iPad App and web-based ebook. Brands such as Chobani, Scharffen Berger, Driscoll's Berries, Sabra and Disney have used the Cookbook Cafe platform to publish branded cookbooks with original and crowdsourced recipes. Cookbook Cafe has earned back-to-back Webby honors for "Best Social App," and was recognized by the IACP (International Association of Culinary Professionals) for "Outstanding Use of New Technology." Check out our app in itunes.
Prior to launching BakeSpace, Babette worked for more than a decade producing and directing reality TV. The common thread behind nearly all of her TV projects was an examination of the intriguing lives of ordinary people.
After studying photography on a scholarship at Syracuse University, Babette began her career in the then nascent reality genre by joining Bunim-Murray productions, where she quickly rose through the ranks to produce shows such as MTV's "The Real World" and "Road Rules." She went on to produce for The Travel Channel and Arnold Shapiro Productions, where she worked on the pilot and first season of the innovative teen documentary series "Flipped." While at the company, she also wrote and produced episodes of the newsmagazine "MSNBC Investigates." Other cable TV credits include TLC's "For Better or For Worse," Fine Living Network's "Breathing Room," Court TV's "Fake Out," ABC Family's "Switched!," TBS' "He's A Lady" (featured on "Oprah," "The View" and "Good Morning America"). Babette then focused her attention on broadcast network television, working on shows such as FOX Television's "Classmates," NBC's "Love Shack" and "Livin Large" and ABC's "Vacation Swap" (a spin-off the hit "Wife Swap").
As the guiding force behind BakeSpace, Babette is helping define how consumers interact on the social Web. She is a recurring guest expert on the FOX Business Channel and has been featured in TIME, The Washington Post, Chicago Tribune and many other top-tier media. She also makes what many BakeSpace members insist are the world's best chocolate ganache cupcakes.