How do brands get noticed? They share something useful. After all, what better way to get people to talk about your brand at the dinner table… than to help them make dinner?
Say Hello to Cookbook Cafe… The First Digital Cookbook Publisher, Marketplace & Reader that turns your recipes into web-based ebooks & iPad apps, without the need for a web/app developer or designer. We turn branded content from films, TV shows, products and brands into content home cooks want to use and share… delicious & interactive digital cookbooks (web-based and iPad).
Imagine… your content baked in.
Brands we've worked with… Driscoll's, Chobani, Sony, Disney, Sabra, Hershey's, Scharffren Berger, ABC and KitchenAid, to name a few.
Tapping the Magic of Community.
Case Study: Disney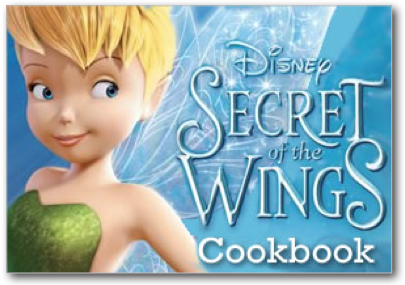 For the launch of the new Tinker Bell "Secret of the Wings" movie, we worked with Disney to produce two cookbooks designed to inform and inspire the film's most passionate fans.
The first cookbook featured recipes developed by Disney such as "Tink's Sun Sea" and "Tink's Berry Ice" — both easy to make for even the tiniest chefs.
The second cookbook was crowdsourced with recipes submitted by Tinker Bell fans. Fans simply filled out a digital recipe card, added a photo/video and clicked submit. Disney benefitted from the fan-inspired content and marketing help from their community (from fans who submitted recipes and in-turn encouraged their friends to download the cookbook).
Disney Screenshots:
Home Page Featuring Partners Tab
(Our partners offer free cookbooks to our membership)

Our Native Ads Help Home Cooks Find Relevant Cookbooks Based on Their Search.
(Sort by ingredients, author name and type: e.g. Non-Profits, Bloggers, Brands. Also, you can do a quick search of your library by switching tabs in search results.)

Disney's Cookbook Profile
On the 'Cookbook Profile,' home cooks can learn about the movie, recipes inspired by the film, read and post reviews, watch the movie trailer and connect with Tinker Bell via Disney's social links to Disney's Official Website and their social pages on Facebook, Twitter, BakeSpace & Pinterest).

Inside a Cookbook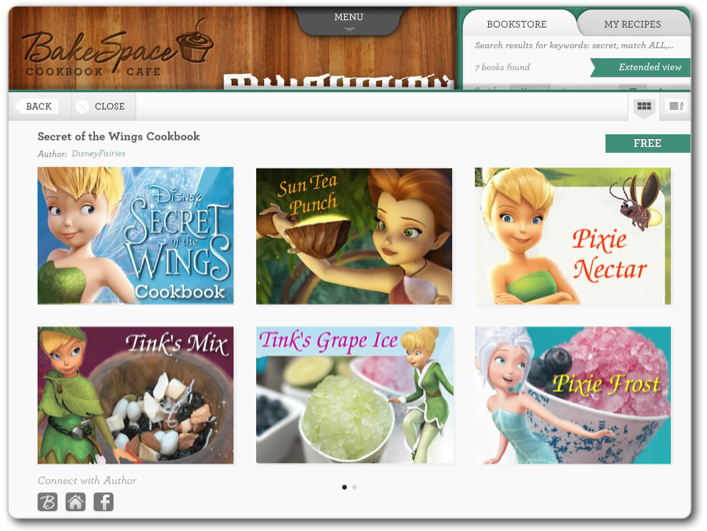 Full Screen Video

Full Recipe

Social Links Inside Cookbook
Cooking is inherently social… so our cookbooks have links to any brand's social feeds so fans can connect with their favorite brands in the kitchen.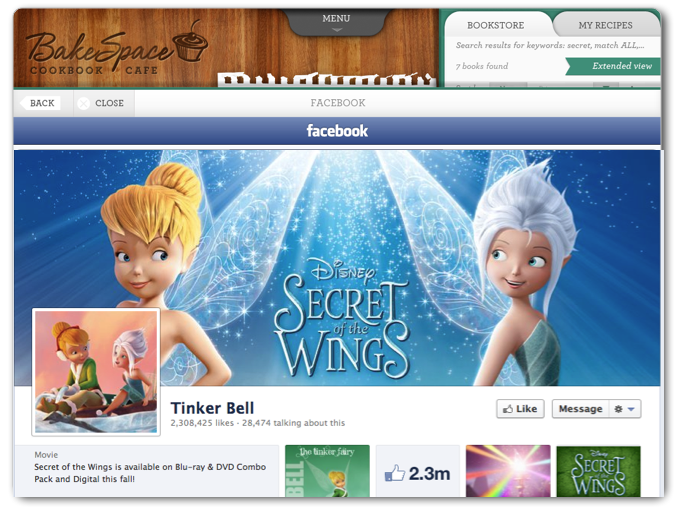 Now isn't that so much better than a banner ad?  
Want to try Cookbook Cafe out for yourself?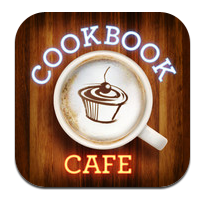 The Cookbook Cafe platform is built upon three core components:
A web-based cookbook builder that creates both a native iPad app and a web-based version of each cookbook, complete with video and social media integration.
A free Cookbook Cafe iPad App comprising the cookbook storefront and reader.
A web-based version of the storefront and reader accessible through any web browser.
To date, partners include:  Driscoll's, Chobani, Sony, Disney, Sabra, Hershey's, Scharffren Berger, ABC and KitchenAid, to name a few.